Microvascular & Plastic Surgery
Microvascular & Plastic Surgery
Reconstructive Microsurgery Services:
Our hospital is equipped to undertake microsurgical work with a combination of medical & surgical skill coupled with world's best surgical support equipment. The microsurgery services offered include:-
Replantation of amputated body parts like fingers, hand lower limb, scalp.
Cancer reconstruction using micro-vascular tissue transfer
Immediate reconstruction in major limb trauma using free micro-vascular tissue transfer
Toe to hand transfer, penile reconstruction, nerve repair.
How to bring amputated part to the hospital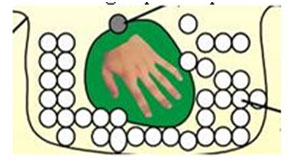 Diagnosis:Traumatic Amputation of (Rt) hand at wrist level Surgery:Replantation of hand at(Wrist level) Procedure:18 yr/m had total amputation of (Rt) hand at the level of lease of metacarpals. Hand was replanted and bones were fixed with k-wire.All the tendons,nerves and arteries were repaired. Post op patient was able to perform day to day activities.
Burns
Our hospital has dedicated Burn ICU for burn patient to be kept in total isolation to prevent them for infection. Burn OT is equipped with the latest gaggettes for burn surgery. Other reconstructive procedure done in our hospital are:-
- Hand Surgery (congenital defects, acute injuries, Brachial Plexus etc.)
- Genital Surgery
- Bed Sore Surgery
- Management of Diabetic feet:- A special diabetic foot clinic is run once a week where these patients are seen together by the physician/ plastic surgeon & podiatrist.
FOR MORE DTETAILS www.agclinics.in